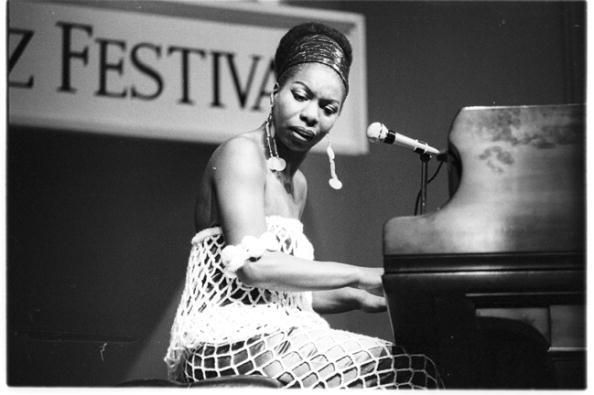 by Brande N. McCleese
Eighty-three years ago,
From the soil of Tryon
Rose "The Voice"
Hauntingly evocative
Filled with
The very essence of the
Blues
That voice,
Larger than life
Raspy, raw and rich.
Like her,
Was borne of the Blue Ridge Mountains.
Borne of hard work, tears, and love.
She
Defied scientific racism, Jim Crow and ignorance.
Turned her upbringing into the
Education of the world
This
Carolina girl
Passed time
Elegantly caressing the keys
Unaware of the sound
Clamoring to get out
But when it did…
Oooooh
That sound allowed her to
Rewrite
Her story and
Plant her roots worldwide
She not only
Changed her name; she changed the world.
Her lyrics
Brushed off rejection, societal and sexist standards
Sang poetry so epic
That it still brings tears to eyes
Still clogs throats with emotion
She transferred herself from that
Carolina girl:
into
The High Priestess of Soul
And now we all bear a bit of that beauty
Photo by Tom Copi/Michael Ochs Archives/Getty Images
Brande McCleese is a mama's girl, poet, blogger, animal lover, foodie, shoe addict, baker and professor. The New Jersey native currently resides in North Carolina.